There are millions of highly educated migrants in OECD countries – so where have they come from?
OECD data reveals that there are around 120 million migrants living in OECD member countries. 30 to 35 percent of these migrants are considered highly educated, meaning they have received vocational or academic training. Among the most common birth countries for highly educated migrants, these shares are a lot higher, however.
For India, which topped the list as of 2015/16 with more than three million highly educated migrants in the OECD, the share of those considered of high education status was nearly 65 percent. China had a rate of 48.6 percent highly educated migrants in the OECD – or 2.25 million.
The Philippines come in rank 3, behind the world's two biggest countries and ahead of a list of OECD nations, naturally trading highly educated personnel back and forth with each other, especially within Europe. 53.3 percent of Filipino immigrants to the OECD are considered highly educated, which brings the total to almost 1.9 million for a country of just over 100 million inhabitants. In a paper on the Philippines, the International Labor Organization finds that many of those high skilled migrants – to OECD countries and elsewhere – were health care professionals, especially nurses. Because of the coronavirus pandemic, the Philippines government has put a stop to this brain drain at least temporarily by capping the deployment of newly hired nurses at 5,000 per year.
Around half of Filipino migrants in the OECD chose the United States, forming one of the most important migration corridors identified by the OECD, behind Mexican and Indian immigration to the United States and ahead of Polish immigration to Germany.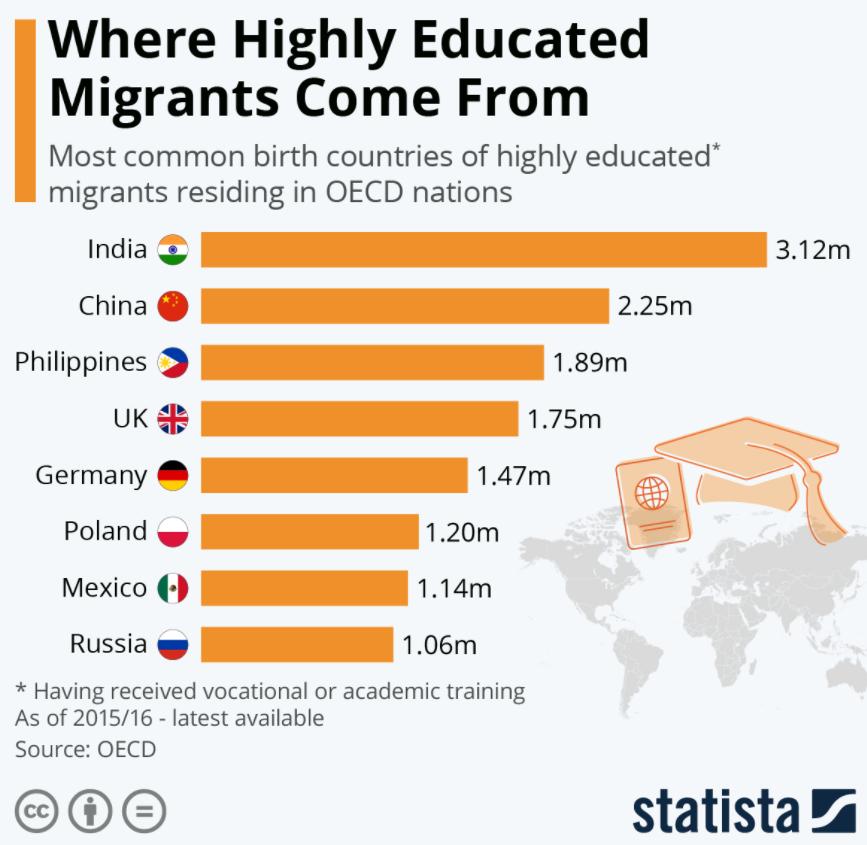 LSFL Courses in Business Management, Finance and Tax Law
London School of Finance and Law offers over 60 online courses to tax, accounting and finance students and practitioners who value their time and opt for self-study to prepare for exams or undertake continuing professional development without interruptions in their careers.
The most popular programmes among our students are professional exam preparation courses for accountants and investment managers: IAB, ACCA, CIMA, IMC, CFA and IAD.
We offer English language courses for tax, accounting and finance professionals planning to move to an English-speaking country for work or further studies in their professional fields.
We also offer support and online university preparation courses for international students who are going to apply to study business management, finance or law at a UK university in 2021 or 2022.
The courses start three times a year – in January, May and September. Register here.